Extrusion system
HOT EXTRUSION ASSEMBLY OF TUBULAR FILM MADE OF PLASTIC THERMORETRACTILE MATERIAL, FOR PACKING MACHINE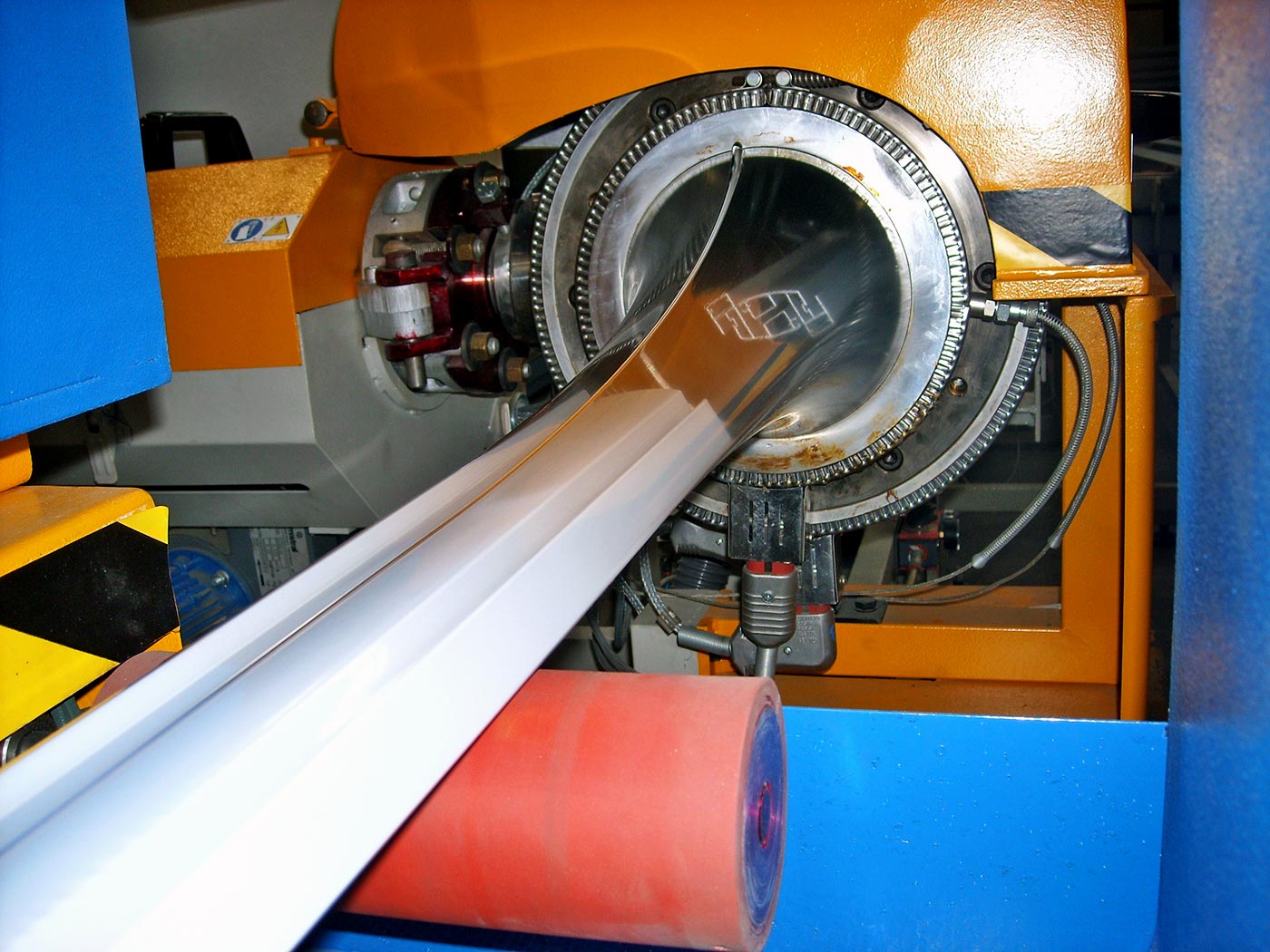 Extruding machine projected and built and PATENTED by CMF Moretto to pack, package and wrap objects and items of several shapes and sizes, such as frame and match-board rods, linear or shaped flat profiles both as separate elements and as packages, unrefined or varnished, set of do-it-yourself tools for curtain, mosquito-net, working and gift items, skis and other sports items, simple and multiple packings and whatever is suitable with the diameter of the head group.
The packaging is line-carried out through a polyethylene film with hot extrusion. The working speed and the film thickness can be adjusted.
Horizontal raised tearing bead for an easy opening of the packaging.
The head group can hoist several diameters suitable with the tool sizes.
The machine doesn't require skilled technicians for the setting up and no particular maintenance in time is needed.
It's a safe investment for companies wishing a productive and reliable machine, mechanically and technologically in the forefront.
Download our catalog!